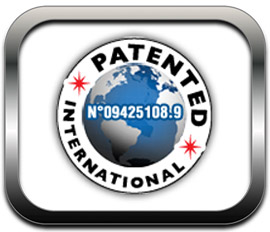 What is
Polish Express?

It is a "machine-product" integrated system, covered by exclusive MA-FRA patent. Thanks to the combined effect between the nanotech super polish "Mafralux Foam ®" - vegetal waxes and polymeric siloxane based - and the special distributing equipment with spreading hydro brush, it allows an incredible washing and polishing treatment of the car.

How does

polish express work
?
The mechanical and electronic architecture of "Polish Express", based on special dosing pumps commanded via PLC, enables the right combination of the three components necessary for a polishing treatment par excellence: water, air and product.

"Polish Express" " is compatible with all payment methods, from coins to keys, from tokens to microchip cards, offering the customer maximum payment flexibility.

The "Polish Express" graphic makes a strong impact due to its extensive visibility; the machine works on 220 volts and – for each treatment – uses very little product!

The dimensions of "Polish Express"were calculated to guarantee maximum visibility: it is 225 cm. high, 98 cm. wide and 44 cm. deep. The machine weighs 100 kg.